Procedure - Chin Enhancement
The chin can be reshaped through dermal filler injections to enhance beauty and definition in your lower face. If you suffer from a short, retracted chin, this could be the perfect procedure for you.
Injections in the chin can improve overall proportionality of your facial structure, whilst having a secondary benefit of disguising any submental fat. Any pits, wrinkles or lines in your chin will also benefit from a natural improvement.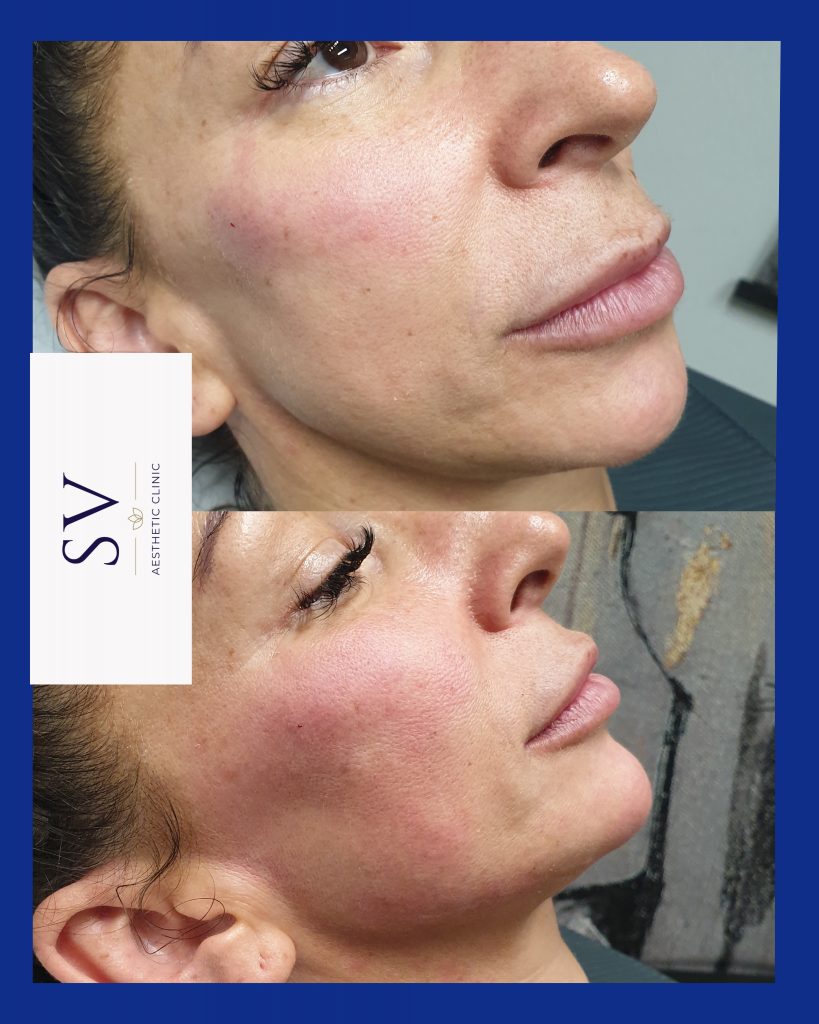 Immediately with full results seen after 2 weeks
6 to 12 months approximately

Chin Enhancement Manchester
Chin fillers are suitable for men and women over 18, who feel they need a more defined profile in the lower face
The chin area is one of the safest areas to inject and female clients can benefit from an enhanced chin with a feminine and beautiful appearance.
Men can also benefit from chin filler for the same reason however the goal is to maintain a masculine appearance whilst giving definition
Do you need a consultation with us?
Please complete the form with your name and a telephone number and we will get back to you as soon as possible